Center for Connection and Wellness
Empowered Spaces's primary mission is to hold space for deepening connections, building community, and transformational healing.
In April 2018 I opened a collaborative trauma-informed wellness community with a holistic focus on mind, body, and spirit. This is the home for Empowered Therapy, as well as four other private practices. Within this community, I founded Empowered Spaces, LLC, a Center for Connection and Wellness.
Empowered Spaces is an integrative wellness community made up of mental health professionals, yoga teachers, meditation teachers and other healers committed to holding brave and empowering spaces for both personal and collective healing and transformation. We are redefining what it means to be in authentic community, to embody wisdom, and to reclaim one's wholeness, all the while working for greater social change and a just world.
We strive to be accessible, inclusive, welcoming, and honoring of ALL individuals.
The offerings here will focus both on deepening the connection with one's most authentic Self while also building genuine connections with one another. Using the yoga/workshop studio and a dedicated group room, we will create sacred spaces through yoga, workshops, therapy groups, meditation and other community gatherings.
With the intention to create a respectful, accessible, and healing space, Empowered Spaces is committed to providing services that are trauma-informed, nervous system-informed, compassion-focused and taught in a way that is sensitive to all individuals - no matter what your story is and no matter where you are on your healing journey.
In service of this mission, Empowered Spaces is also committed to providing ongoing education and trainings around trauma, and holistic and effective approaches for healing.
For ALL yoga classes at Empowered Spaces - you will be met by a teacher that has gone through specialized training on the understanding of trauma, the impact that trauma has on individuals and communities, and how to teach in a way that is sensitive to trauma. You can be assured that there will be NO hands on assists here. Your class will never be larger than 18 students. Every part of your class will be invitational - because you are your own expert, you are your own wisest teacher.
Yoga is a practice to help us all reconnect to our bodies, reconnect to the wisdom within, and connect with one another. We see you. We hear you. We honor you.
As an expression of gratitude and to honor all that serve and have served our country, Empowered Spaces offers a standing 40% DISCOUNT off of ALL yoga classes to veterans and active duty military.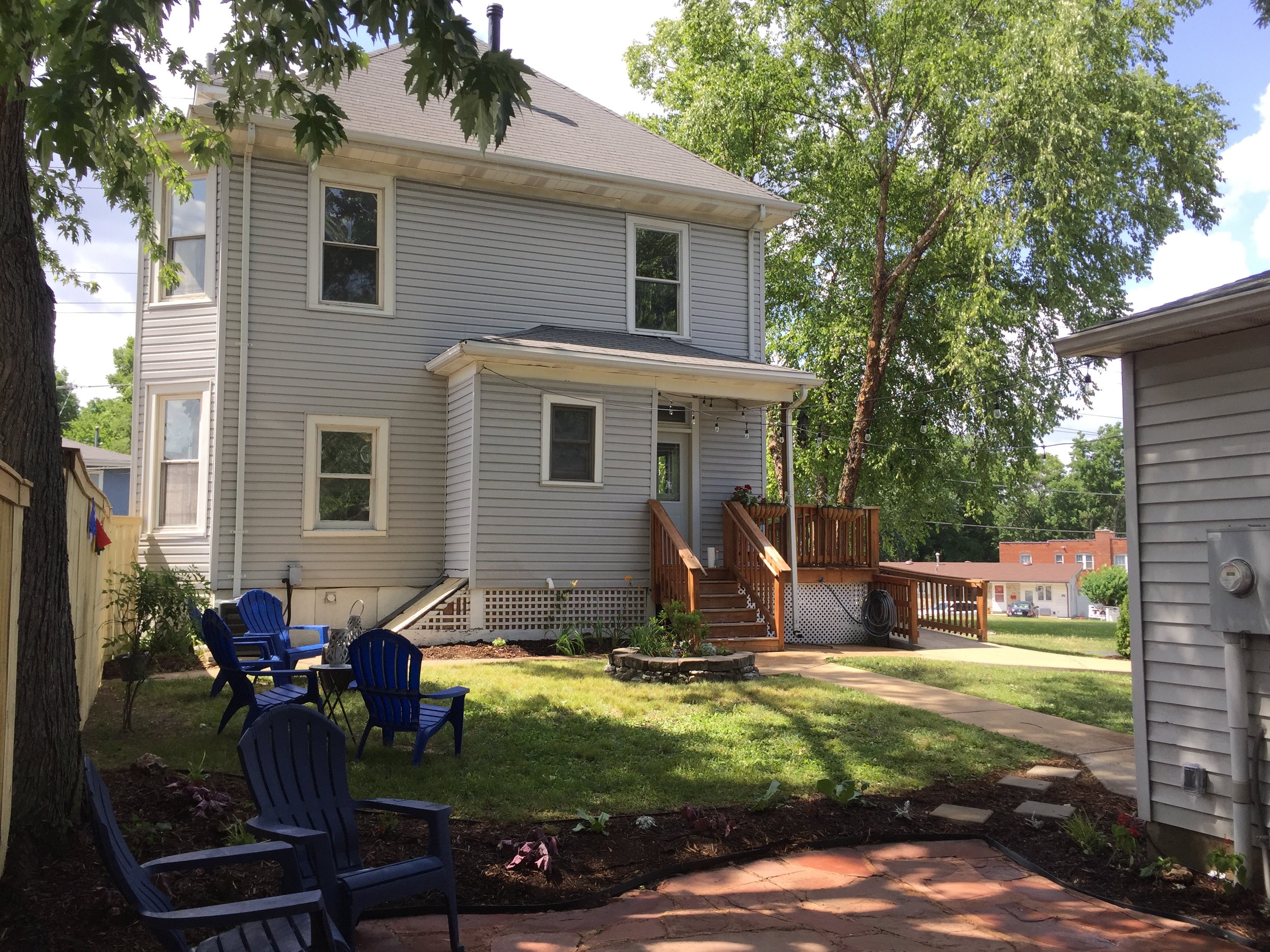 We all have so much to offer one another, and Empowered Spaces is dedicated to supporting wellness professionals in bringing healing and uplifting programming to the community. These spaces are available for use by wellness professionals looking for a place to support and accommodate their events. Reach out for more information about renting space at Empowered Spaces.
This is a space for connection, a space for community, a space for healing, a space for sisterhood, and a space to pause, breathe, and Be. This is a space where you will be honored for exactly who you are, and where all parts of you are welcome.
For additional information and for the listing of all scheduled events and weekly yoga classes visit www.empoweredspaces.net or https://www.facebook.com/EmpoweredSpacesSTL/.